For a small Caribbean Island of only about 3 million people, Jamaica produces a lot of rich culture and people. That is why Jamaica has produced some of the most famous people in the world. There are many famous Jamaicans from many different walks of life and areas. These people have contributed many things to the world around us. 
Many of them have produced exceptional cultural items that will stand the test of time. If this list were to be filled with all the most famous Jamaicans you should know, it would be a lot longer. However, we decided to focus on a few of the most famous Jamaicans who contributed the most to music, art, and sports. These people are trendsetters, and they will leave a massive legacy on the world.
Usain Bolt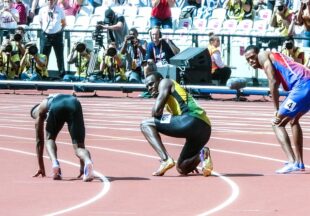 Few people don't know who Usain Bolt is. However, if you're one of the few people in this category, you should know he is one of the most decorated 100m sprinters in history. You probably remember his iconic 2008 celebration, where he won the race by such a massive distance that he actually celebrated before it was finished. 
As of this writing, he holds the record in the Olympics and overall for the 100m and 200m events. These records will probably last for many more decades. On top of being the fastest man in the world, he is also one of the most charismatic people when around his fans.
Bob Marley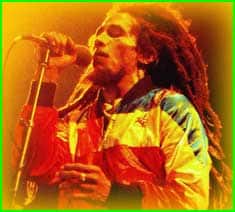 Few famous Jamaicans have captivated the world like Bob Marley. He is one of the pioneers of reggae music, and many of his songs are still played today, despite his death being more than 40 years ago. He has also left a legacy on the world through his children. No one knows what other great songs he would've put out had he not died so young. The fact of the matter is we will never have someone who has so impacted the world of music like Bob Marley. 
He put Jamaica on the map, and it is because of him that reggae is such a popular genre of music in almost every corner of the world. There are few places you will go where they don't know of the legendary Bob Marley. There are few people you will talk to who don't know at least one of his many excellent songs. That is why he is near the top when it comes to famous Jamaican people you should know.
Chris Gayle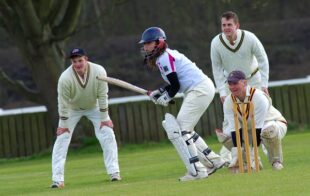 Chris Gayle, a.k.a. the universe Boss, is one of the most famous Jamaican cricketers in the world. He is an opening batsman that has made a mark on the world of T20 cricket. His powerful hitting led the West Indies to two T20 World Cup championships. What makes him one of the most famous Jamaicans you should know is that he is one of the most charismatic cricketers in history. When Chris Gayle bats, people stop what they're doing to watch. He bats with a dramatic flair that is unmatched by any other cricketer. 
The other great thing about him is that he matches that flair with real talent. He is one of the few batsmen in history to have scored more than 300 runs in a test innings. He has one of the highest individual scores in test cricket on top of everything else. Moreover, he is also one of the few batsmen to have scored more than 200 runs in a one-day international match, doing so against Zimbabwe. When talking about Jamaican athletes you should know, he is up there with Usain Bolt as one of the best in his field.
Adidja "Vybz Kartel" Palmer
Music is what Jamaica is most famous for. Most people only know reggae music, but there is another genre that is just as popular, if not more. This genre is called Dancehall music. You can think of Dancehall music as a more upbeat version of reggae that is great for dancing in the club. Adidja "Vybz Kartel" Palmer is to Dancehall music what Bob Marley is to reggae music. He is a trendsetter and one of the most popular in Jamaica and across the world.
In fact, he is probably one of the most influential performers in the modern Jamaican music scene. Many of the most popular Jamaican singers you know and love today owe their start to him. On top of that, he has some of the most popular hits in Dancehall music history. The main reason he is one of the most famous Jamaicans you should know is that he managed to deliver clever lyrics that cause you to think about life and the world. He is known for his beef with Movado, culminating in their dual at Sting.
Nanny of the Maroons
Nanny of the Maroons is the person whose face you see on the $500 Jamaican bill. If you have ever wondered why Jamaicans call a $500 note a "Nanny." She led former enslaved people through monumental battles with the colonial British. The Maroons were former slaves who had escaped to freedom into your Jamaican mountains near Trelawny and St. Elizabeth. What made them famous was the fact that they were willing to fight fiercely to retain their freedom. 
Many of these former slaves came to be when the Kingdom of England invaded the island of Jamaica. The island was previously occupied by the Spanish. When the English came, the freed slaves that the Spanish had fled to the hills. They would conduct hit-and-run attacks on the British, culminating in the First Maroon War. 
Her leadership and fight have made her one of the most famous Jamaicans in Jamaica. In fact, she is the national heroine of the country. In terms of Jamaican historical figures, she is one of the most famous colonial heroes.
Sean Paul
Sean Paul is one of the many Jamaicans with significant European ancestry. He is famous because he took Jamaican music to another level on the world stage. Unlike people like Bob Marley, who died young, Sean Paul has been monumental in making Jamaican music an international thing. 
He has done many collaborations with popular singers and songwriters in the US and other places around the world. He managed to deliver an exciting flavor combined with excellent lyrics. The good thing about Sean Paul is that he is very popular in Jamaica and internationally. His iconic hits like Temperature are loved by people worldwide.
Gregory Isaacs
Gregory Isaacs is one of the most unique vocalists in reggae. His song, Night Nurse, is one of the most popular for people who love "Old-school reggae." It is an exciting love song that many people across the country love. That is why he has received the Order of Distinction post humorously. Gregory Isaacs is special for many people because he focuses on positivity and romance in his songs. 
He also comes from an age of old-school reggae performers who could create hit after hit. He is one of the many famous Jamaicans you should know because it will open a world of old-school reggae you did not know existed. It will also be a great change compared to modern songs. If you are a reggae connoisseur, Gregory Isaacs is someone you will really like.
Shaggy
You would think that in this day and age, Shaggy would be known by everyone worldwide. However, Shaggy is a Jamaican-born singer that came of age in America. You probably know his hit song "It Wasn't Me" because this phrase has become iconic. He could make this list of famous Jamaicans just for making that phrase popular. However, Shaggy is an extremely good reggae and dance performance in his own right. 
Shaggy is special because he delivers provocative music that is upbeat and fun. He has also done plenty of collaborations with artists around the world, bringing Jamaican music even further. If you are looking for a Jamaican singer to make you smile, he is near the top of the list.
Damian Marley
Damian Marley, a.k.a. Junior Gong, is one of the many sons of Bob Marley. He came out of his father's shadow to produce some of the most popular reggae music in the modern era. The song Welcome to Jamrock was a breakout hit, even being featured in a FIFA video game. 
His Deejaying skills are what has set him apart from many other singers. Compared to many other reggae performers, he has reached a level of success that Jamaicans are proud of. He manages to seamlessly blend Dancehall Reggae music to create something that is distinctly Jamaican.
This list would go on forever if we were to include other people in this list of famous Jamaicans you should know. However, these famous Jamaicans are just the start. They will get you into Jamaican music and culture, and they each provide excellent entertainment as well. If you are looking to learn more about Jamaican culture and Jamaican patois, you can check out the Jamaican Patwa course. There are also Jamaican Patwa lessons that will teach you basic words and phrases to help you survive a trip to this wonderful country.